The new residential complex for Polisi Republik Indonesia (POLRI) marks a significant step toward environmentally conscious law enforcement infrastructure in Indonesia.
The complex is located in Nusantara, the new capital city of Indonesia, located in Kalimantan. This complex consists of 4 building blocks, equipped with supporting facilities in the form residentials apartments and communal facilities.
Ecobuild delivers consultation on Green Building for POLRI, various green building aspects have been applied to the residential complex such as energy efficiency, renewable and environmentally friendly materials, water-saving systems, etc.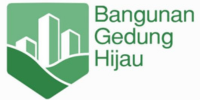 Year: 2023.
Building Type: Residential
Rating System: Bangunan Gedung Hijau
Target: BGH Utama